Welcome to the User Portal on the WP Engine platform. With this tool at your fingertips, managing users becomes a breeze, and you can effortlessly assign different permissions to each member of your team. By inviting a user, you can customize their access permissions through different user roles, ensuring they have precisely the level of access you want them to have. Let's dive into the process and learn how to grant users access to your hosting plan with ease.
Visit the Account users page
Click on Invite Account User and filling the required fields
Click Invite User

When you add a user to the User Portal, it's important to note that this action doesn't automatically grant them access to the WordPress admin of any websites associated with your account. However, adding a user to your account enables them to utilize the convenient Seamless login feature, provided it has been activated on your WP Engine plan. With Seamless login, users can effortlessly create a WordPress admin user, simplifying the process of granting them access to specific websites.
Remove or Edit a User
If you need to remove a user and revoke their access to your hosting account through the User Portal, you can follow these simple steps.
It's important to note that once a user is removed, they will no longer have access to any User Portal functionality for the sites and environments within your hosting account. Account-reliant services like the customer API and Seamless Login will also cease to work for them. Here's how you can remove a user from your hosting account:
Open the Users page in the User Portal.
Locate the user you wish to remove.
Click on the Edit button next to their name.
Select the Remove option.
Confirm your decision by clicking on the Confirm button.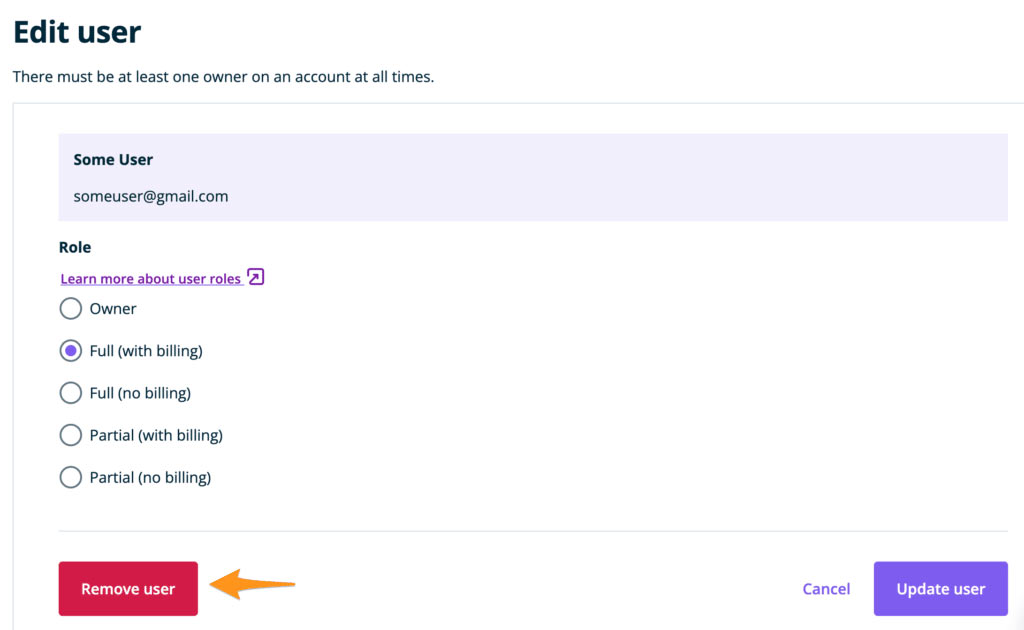 By removing a user from your hosting account, their access to the User Portal and its associated functionalities will be revoked. It's important to note that this action does not delete their personal user account from the WP Engine platform, nor does it impact any WordPress users or SFTP users they may have. Just ensure that the user performing this action has the appropriate access level to remove a User Portal user.