Website Design &
Management Services
Website Design & Management Services
Website Audit – $250
A website evaluation is the process of assessing the performance, functionality, and design of a website. It involves analyzing the content, structure, and coding of a website to determine its strengths, weaknesses, and opportunities for improvement.  through our partnership with SEM Rush, we are able to evaluate the following.
Some of the key features of the SEMrush website audit tool include:
Technical SEO analysis: The tool analyzes the website's technical aspects, such as website speed, mobile-friendliness, and site architecture, to identify any issues that could be affecting its performance.
On-page SEO analysis: The tool analyzes the website's content and provides recommendations for improving keyword optimization, title tags, meta descriptions, and other on-page SEO factors.
Backlink analysis: The tool analyzes the website's backlink profile to identify any spammy or low-quality links that could be affecting your domain quality score.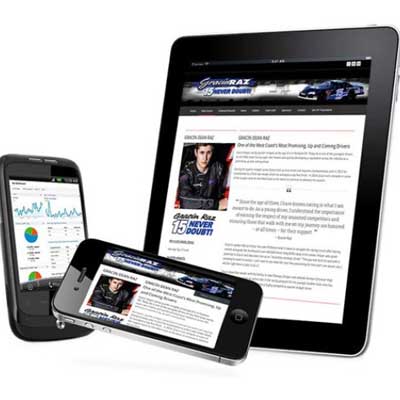 Website Design & Development – Starting at $5,500
The actual price will be determined following a website analysis, however this price will include up to 20 pages, a blog, contact forms, galleries and social media integration. Additional items such as Newsletter integration, Member Portals, Sign-up forms, E-commerce platforms or Payment Gateways can increase this cost. The style of a website should complement the brand's goals, create a positive impression for visitors, and complement the content that is being communicated. In reviewing the effectiveness and existing website.
Wether starting from scratch or improving on an existing website, we will evaluate the information you provide and make suggestions on how to best achieve your goals. Once a final contract is agreed upon we can move forward with the project. On average a website can take between 4-10 weeks depending on the complexity of the project and the due diligence of the client.
Website Maintenance Plans Start at: $200/mo
We commonly hear from clients who have a invested in their website but don't have the time it takes to keep it up to date. Keeping website content fresh is critical to search engine placement wether it's posting new services, adding blog posts or updating products, we can help.
Website maintenance refers to the regular activities and updates required to keep a website running smoothly, securely, and up-to-date. It involves ongoing monitoring, updating, and optimizing various aspects of the website, including its content, design, functionality, security, and performance.
WordPress Managed Hosting Plans Start at: $59/mo
beMORR Multimedia Design offers managed web hosting services, custom-tailored to fit your specific needs. Our Dedicated Server offers Nginx web server software. Nginx (pronounced "engine-x") is known for its high performance, scalability, and low resource usage, and it is commonly used in production environments to serve web content and applications.
Our website hosting plans include:
Ensuring website security and protecting against malware and hacking attempts
Installing software updates and patches
Backing up website data regularly
Monitoring website uptime and resolving any issues that may arise